Quail I Island is in the middle of Lyttelton harbour. Māori called Quail Island "Ōtamahua", the 'place to gather sea-bird eggs'. None of that happens now, but I saw plenty of seabirds on the surrounding rocky reefs as I paddled over: terns, cormorants, oystercatchers and black-backed gulls with their young.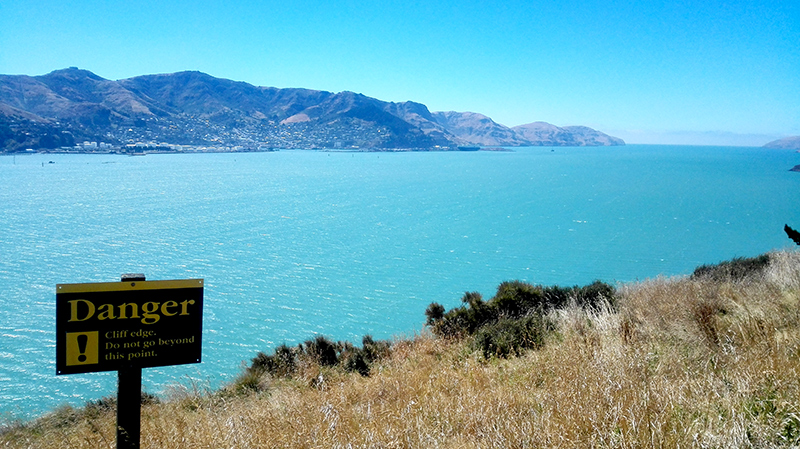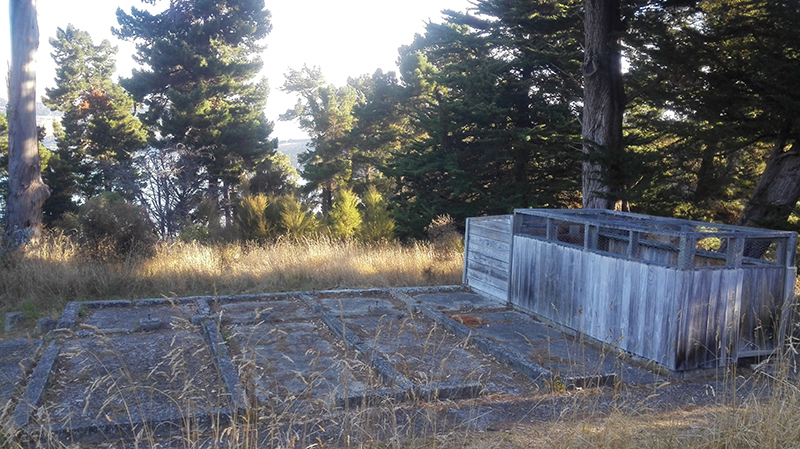 When I got to the wharf, it was low tide, so I rock-hopped to the track. I stashed my board on the way up to the hut, behind the old stables.
Quail Island was first settled by Europeans in the 19th century as a place to farm, but became a useful place for the new colony to quarantine animals and humans (Including lepers. Read more of the history at https://nzhistory.govt.nz/media/photo/quail-island ). These days no one is kept there against their will, but you can go over on the ferry and either spend half a day exploring the history, plants and birdlife, and little beaches, or stay overnight at the newly refurbished hut. It costs $30 return to take the ferry from Lyttelton, but it's an easy paddle in a kayak or on a stand up paddle board, if conditions are right. It took me just over half an hour to get there and about 40 minutes to return. The harbour is usually much calmer first thing in the morning, so it pays to time your paddling for this if this is the way you are going to go.
The history of Ōtamahua Hut according to the Department of Conservation (DOC):
The hut was built between 1910 and 1920 for the animal quarantine station caretaker by the Department of Agriculture. It was used as a caretaker's cottage up until the early 1980s. Between 1906 and 1925, the caretakers provided cooked food for the lepers. In 1982, the hut was converted into the Island's interpretation centre.
The hut was refurbished for the public to stay in very recently, being opened at the beginning of November 2018. You have to book to stay overnight, either going to the DOC website here, or calling into one of the DOC offices. A bunk costs $15 an night and there are 12 bunks in the hut.
I'll definitely be going back. Hopefully when no one else is there.