FAB (Friends Against Bullying) Club
FAB CLUB 3 – THE BIG MATCH (Coming Soon)
The third and final book in the Friends Against Bullying trilogy has been written and will be edited in September. Illustrated chapters will then be sent out to my advance reading team (ART). If you, or a young reader you know, would like to be a part of the ART, please get in touch.
A Children's Book About Bullying For Kids 8-12
When Jake, Ravi, Ruth and Toby get tired of the bullies at their school, they form a club to stand up to bullying. FAB (Friends Against Bullying) Club is the story of how a group of children act together to defeat the bullies and have a lot of fun in the process.
The book is an action-packed read for ages 8-12 and is heavily-illustrated with cartoons throughout.
FAB Club was a finalist in the 2017 Wishing Shelf Book Awards.
FAB Club is available on Amazon, iBooks, Kobo, Fishpond, Whitcoulls, Booktopia, Barnes & Noble and in all good book shops and libraries.
Feedback on FAB Club
"I love, love, love the FAB club chapters, they are so exciting and there are always really good cliff hangers at the ends of the chapters that make me just want to read more, more, more…"
Zoey
'I think we should set up a FAB club at my school. Cool idea!' Boy, aged 12
'This is such a fun book but with an important message. Anybody, even adults, who suffer a bully should read this. It's important to stand up to a bully but it's better if you don't have to stand alone.' Girl, aged 13
'I would think parents would be happy for a child to read this story. But it's not just a stop bully book, it's also an adventure with interesting characters. The cover is amazing too.' Boy, aged 12
'I enjoyed every page.' Boy, aged 11
FAB Club 2 - Friends Against Cyberbullying
At the end of the long summer holidays, the FAB Club read that their school has run out of money and won't be opening. Celebration turns to dismay when they find out that they are all going to different schools. At first their phones are a lifeline, keeping them in contact. But then the horrible messages start. Someone is trying to destroy the FAB club and everything they stand for.
Will the club be able to stop them and bring the friends back together?
Find out in FAB Club 2, as the gang stand up to the cyber bullies.
FAB Club 2 is available on Amazon, Fishpond, Booktopia and in all good book shops and libraries.
Feedback on FAB Club 2
'I liked that it was looking an important thing (bullying) but also was funny in parts. It's not just a book with a message, it is also a fun book to read.' Girl, aged 12
'This is the second book. I also read the first, but I thought this was better. I think the writing was really fast paced and the problem facing them difficult to overcome. The phone bullying is a problem with a few children I know so this is an important story to help children face up to bullying.' Girl, aged 13
'Bullying is terrible. I hate it. More books like this needed.' Boy, aged 12
Scroll down this page to see games that the FAB Club play in FAB Club 2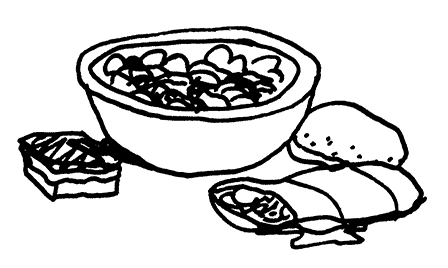 come back soon for some of trevor's recipes from the fab club 2 book
FAB Club Members
If you signed up to the mailing list, you'll know the password and can go to the members' area by clicking the sign (clue: the password is the same one used the the first FAB club book).
FAB Club Gets the Thumbs Up From Brooke at Studio B
Brooke gives a nice shout out to the book about 7.45 minutes in.